Enclosures
Gateworks sells a variety of enclosures on their online shop seen here: ​http://shop.gateworks.com/index.php?route=product/category&path=76
Indoor Ventana Enclosures
Installation Instructions
Heatsink

The enclosures are designed to heatsink the processor on the SBC to the metal enclosure for better heat dissipation. This is optional and a choice of the customer. The enclosure is supplied with a solid aluminum block. To use this, remove any heatsink currently on the processor and replace with the aluminum block heatsink as shown in the picture below:

Mounting SBC

Remove front plate of enclosure and pull out bottom plate that has standoffs on it.
Place the board 'upside down' on the standoffs and screw in 4 screws as shown below
Din Rail Clip
The Ventana Indoor enclosures can be fitted with a DIN Rail clip
Two holes have been slightly punched to allow for customer drilling.
Din Rail Clip: ​GW10092
Screws to mount to enclosure are DIN74-Am4 which means a 90Deg countersink, with 4mm Metric screw. These can be seen here: ​Example Screw
Drill bit size: 11/64th or #18 drill bit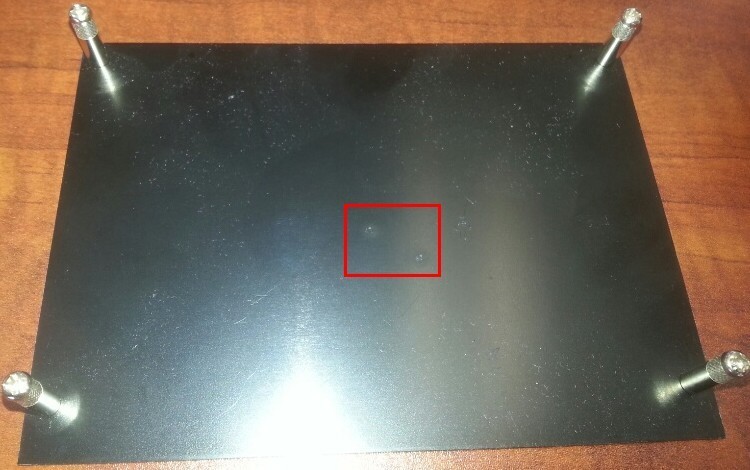 Labels
There are scenarios where a label / sticker can be applied to the standard Gateworks indoor enclosures for company branding.
In the past, Gateworks customers have used labels with the following properties:
Label Material: Textured Polycarbonate Laminate - scratch resistant, scuff resistance and UV resistance.
Adhesive: Permanent Adhesive
Thickness: 6mil (.006 inch) total
Corners: Square, NON-Rounded
Size: Measured to fit on top panel of enclosures. Size will vary depending on enclosure size, taken into account the corner pieces.
Vendor:

​

https://www.lolareddesign.com/
Attachments
(10)
Download all attachments as: .zip