Security Focused Mini-PCIe Card
Mini-PCIe cards are used to expand the capabilities of a single board computer. Most often they are wireless radios, but they can also be secondary processors to offload specific tasks such as security.
Quam Q7 Series
Francisco Ventures is a company that builds a security focused Mini-PCIe cards.
Their latest card, named the QUAM Q7 Series, features a Xilinx Zynq Ultrascale+ MPSoC for secure, high performance design flexibility and unique protection, combining physical sensors with top-notch security elements.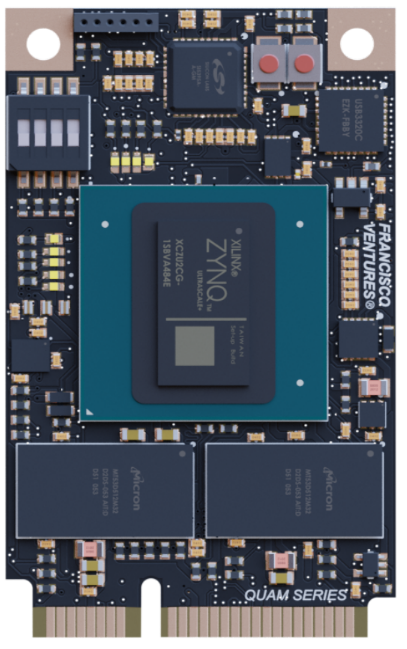 Features:
Compatible with Gateworks SBCs
Vanilla Linux based OS
Use Cases:
Secure Embedded Platforms
Intellectual Property Protection (company source code, firmware or any sensitive data)
Hardware & Software Isolation - provides an isolated embedded platform for sensitive data processing
VPN - creates E2E secure communication
ZeroTrust & Identity Protection
RISC-V implementation over Xilinx FPGA
Secure Real-time Applications
IoT & Cloud Security
Physical Factor Authentication
Cryptocurrency Protection
Protecting Critical Infrastructures
Visit ​https://francisco.ventures/ for more information.
Attachments
(1)
Download all attachments as: .zip
Note:
See
TracWiki
for help on using the wiki.