GW16122 - Mini-PCIe Radio for Internet of Things - IoT
Software Disclaimer: This hardware was designed from a Texas Instruments Reference design. Thus, all software support is community supported through Texas Instruments.
Welcome
This wiki page is about the Gateworks ​GW16122 IoT Radio Card that is based off the TI CC1352P Reference design.
Getting Started
This wiki page is a general overview of the GW16122.
The hardware and software requirements are below.
Hardware Requirements
All items purchased separately
Hardware Pinout
The pins uses adhere to the formal Mini-PCIe specification. PCIe signalling is not used, only USB. See below schematic for the Mini-PCIe pins used for the GW16122.
Gnd
3.3
USB+ Pin 36
USB- Pin 38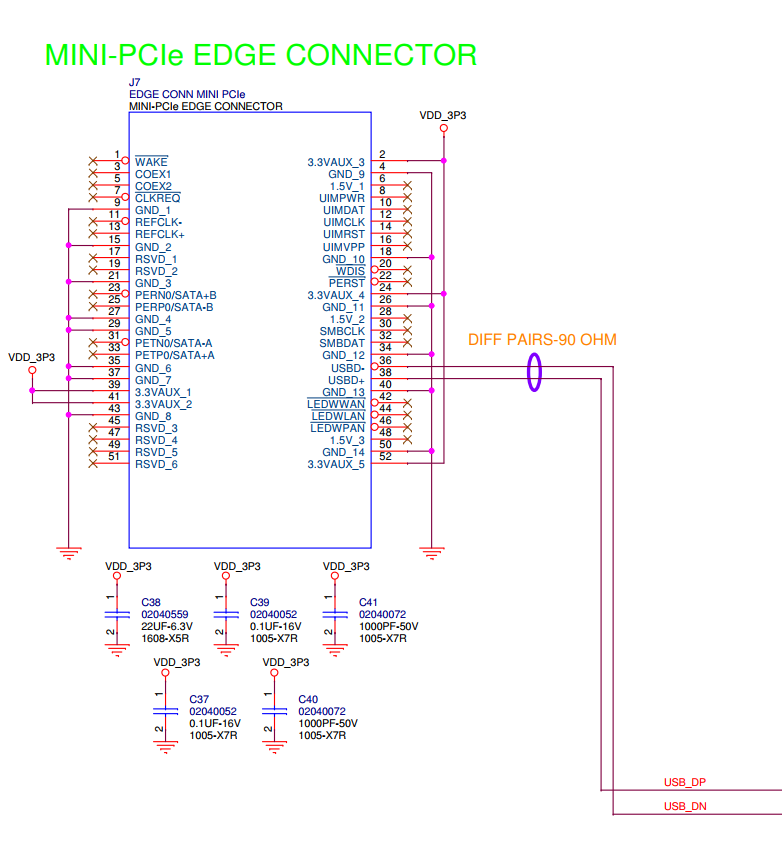 Software
All software information to use the GW16122-B and newer should be found on the Gateworks CC135x wiki page. This is because the CC135x chip is used on many designs.
The GW16122 revision B and onwards uses the TI CC1352P chip. (GW16222 revision A used the CC1350 chip. )
The typical OS used is Ubuntu. Various different firmwares exist for the CC1352 chip, but the default loaded firmware is a slightly modified version of the EasylinkNp firmware. This firmware is described in more detail on the software page listed below.
For detailed software information , please go to Gateworks CC135x wiki page
Attachments
(8)
Download all attachments as: .zip
Note:
See
TracWiki
for help on using the wiki.